Draper Bunker Storage Range - The Best Tool Storage Solution
4 Combinations . 24 Modular Options . 10 year Warranty
Stunning black premium steel construction units with stainless steel or hardwood worktops, flexible shelving system, quiet close doors and adjustable feet.
Your garage or workshop will be instantly transformed. Plus your tools get the home and protection they deserve.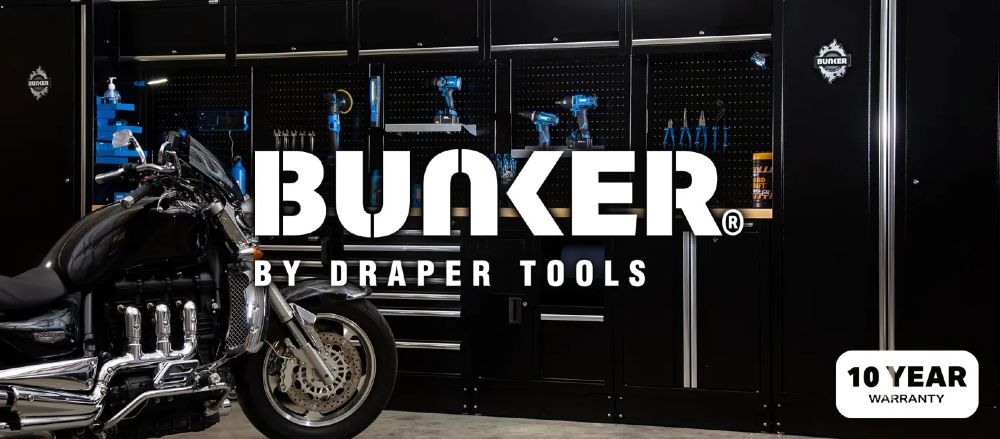 BUNKER® | STORAGE THAT MAKES A STATEMENT from Draper Tools on Vimeo.
Buy a BUNKER Storage Combination and save - These combos have been put together to save you time and money - all the parts you need for a tried and tested tool storage solution.
11 & 14 Piece Draper Bunker Storage Combos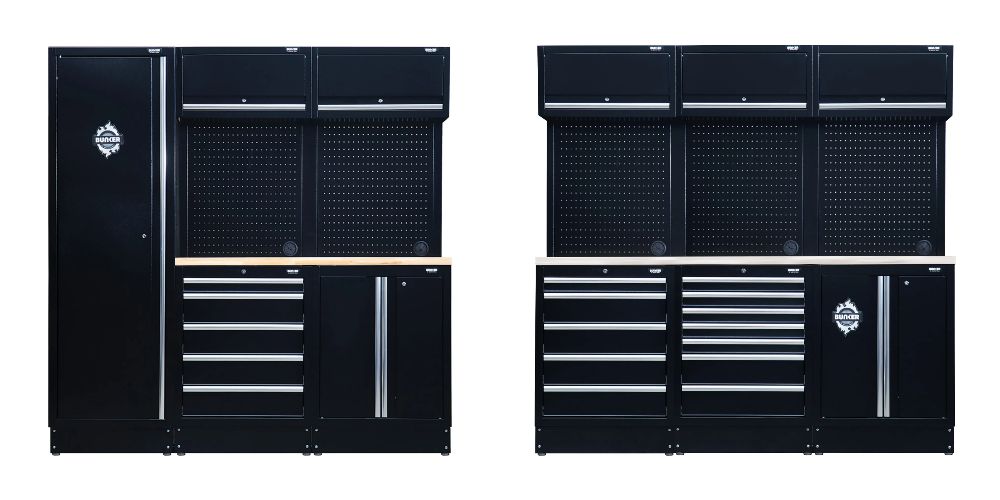 16 Piece Draper Bunker Storage Combo
25 Piece Draper Bunker Storage Combo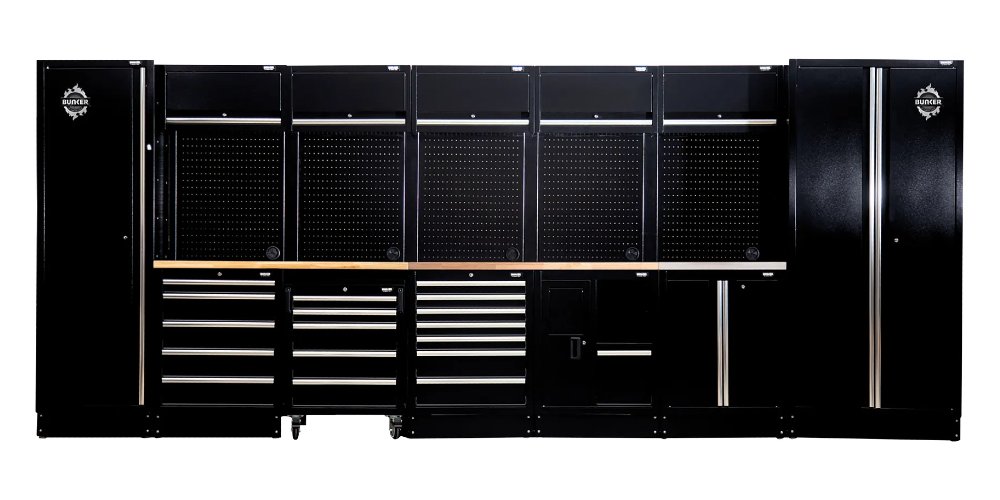 or, enjoy combining any of the 24 individual units to create your own custom storage
Draper BUNKER Storage Range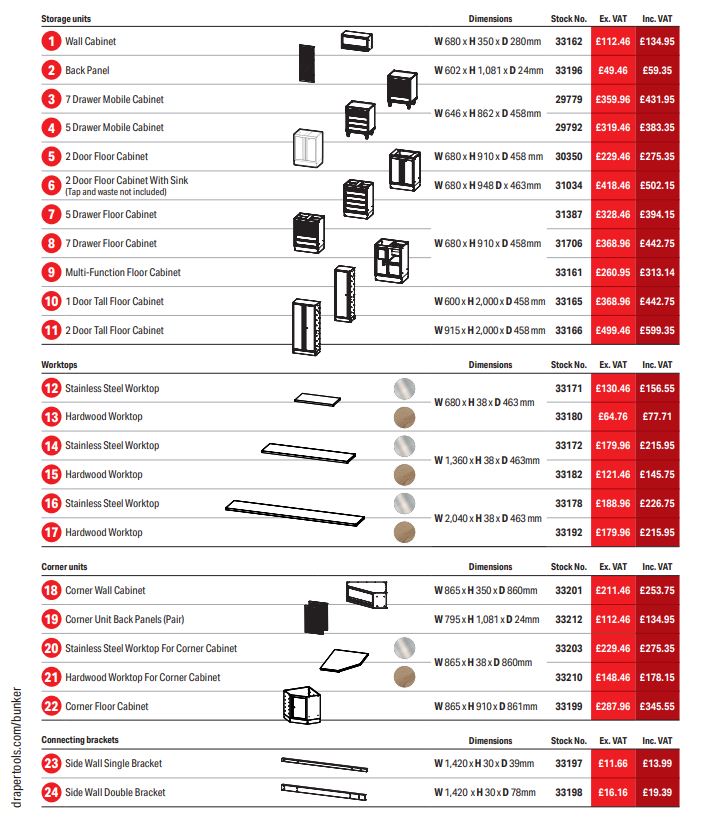 Ready to Order? Want More Information?
Call us on 01239 613891
or
Email sales@jharries.co.uk
JHarries Electrical, Cardigan - Proud Draper Tools Stockists