Everhot Electric Stove Heater
Elegant Design . Energy Efficient . 21 Colours
HEATING
Warm your room and keep an optimum temperature with the energy efficient 1.5kW thermostatically controlled heater. Built from high quality engineered steel and cast iron the stove will stay warm and provide heat for a long while after being switch off.
Most of the heat from the stove will come from the beautiful heat vent on top of the stove. You will start to feel heat coming from the vent within moments of switching the heat on, and within half an hour the whole body of the stove will be warm and radiating warmth.
The Everhot Electric Stove doesn't require a flue and just plugs into a standard 13amp plug socket.
OVEN
The extra unique beauty of the Everhot Stove is the concealed 20 litre oven with a max temperature of 240oC that can be used for cooking, or set it to half power for heating / warming food through.
COLOURS
With 23 colour options available, from traditional colours to modern, more vibrant colours, there's an Everhot Stove colour to suit any surrounding.
Everhot Stove Colour Range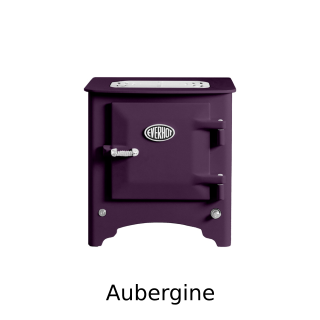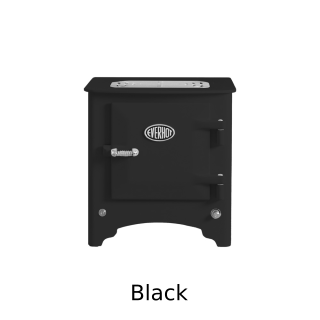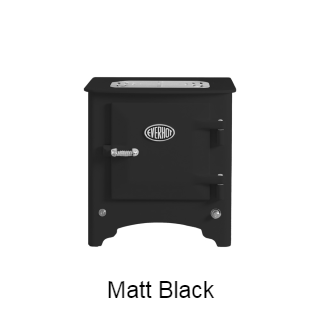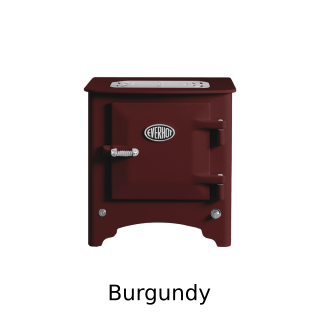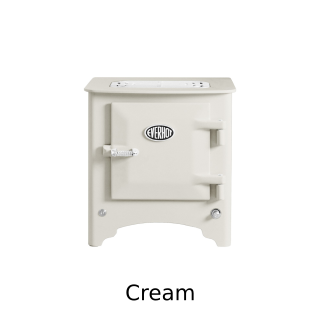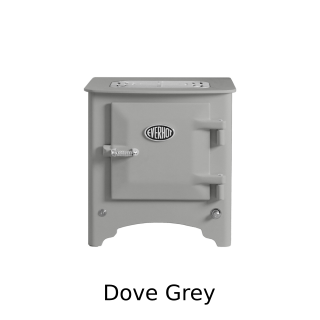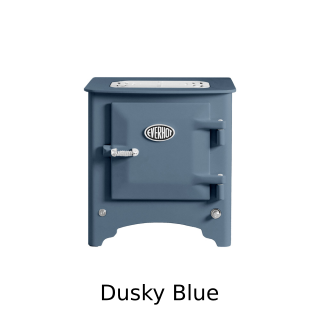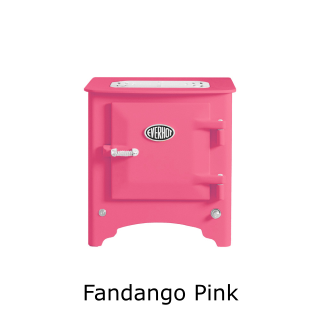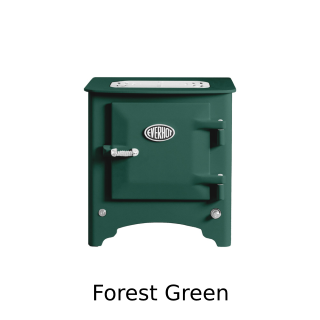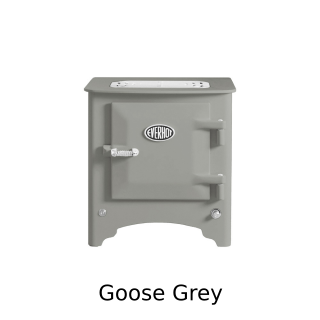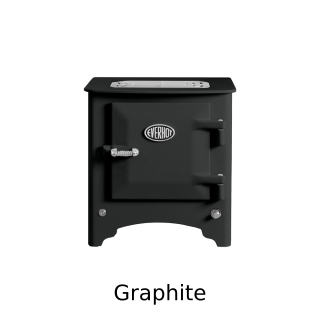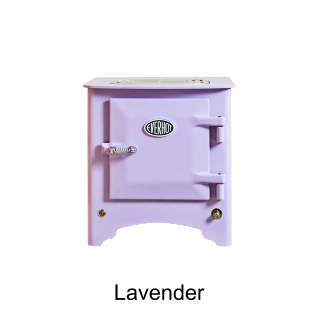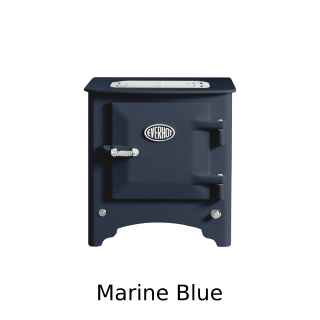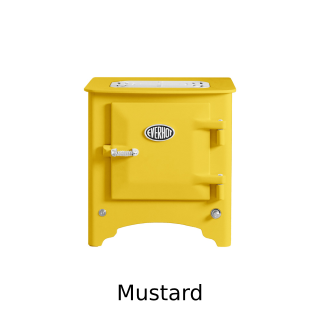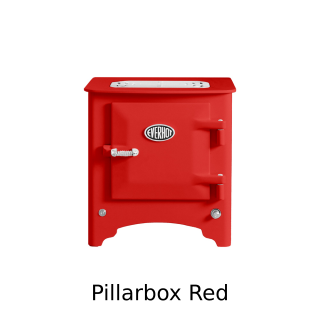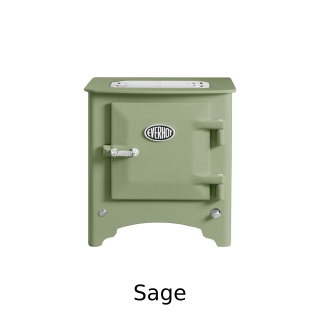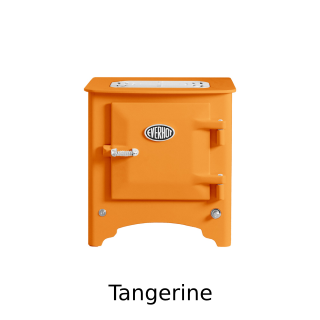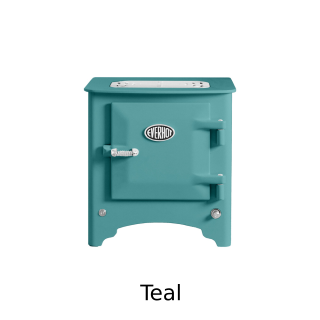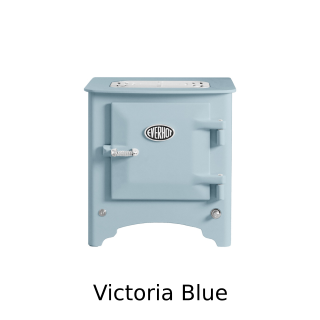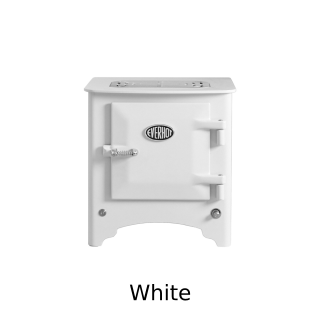 Although the colours have been reproduced as accurately as possible, colours can look different on different monitors and screens. To ensure you choose the right colour, colour cards are available on request. Please contact us
DIMENSIONS & SPEC
Door closed: H 508mm x W 487mm x D 410mm
Door open: H 508mm x W 487mm x D 760mm
Weight : 50 kg approx
1.5kW Heater
20 Litre Oven (max 240o)
13amp plug supply
Full Specification & User Manual
USES
Everhot stoves are perfect for living rooms, dining rooms, lounges, conservatories, holiday homes, restaurants, cafe's, bars, canal boats, shepherd huts, glamping pods & more. 
For use on fire-resistant hard surfaces, wood flooring, concrete, tiles, thin pile carpets etc... Hearth is not required. Not recommended for use on thick, deep or long pile carpets.
Do not place under a table or countertop as most of the heat comes from the heat vent on top of the stove. This must not be covered.
* TERMS - IMPORTANT *
Everhot cookers are handmade to order. After purchasing, we will contact you to confirm all details and give you a more accurate delivery date. You will have a 7 day cooling off period if you wish to cancel your order. After this time, production of your stove will have begun and cannot be cancelled. Neither can the product be returned, unless in the very unlikely event that it is damaged or broken upon delivery.
 Buy Online in Store or by Phone on 01239 613891. Or please contact our friendly sales team if you would like more information.
Everhot Electric Stoves Cardigan, Ceredigion, West Wales
If you would like to see an Everhot Stove before purchasing, we currently have a Mustard, Pillarbox Red & Black one on display in our showroom.
Unit 6, Parc Teifi, Cardigan, Ceredigion, Wales, SA43 1EW